National Archives under threat after Trump raid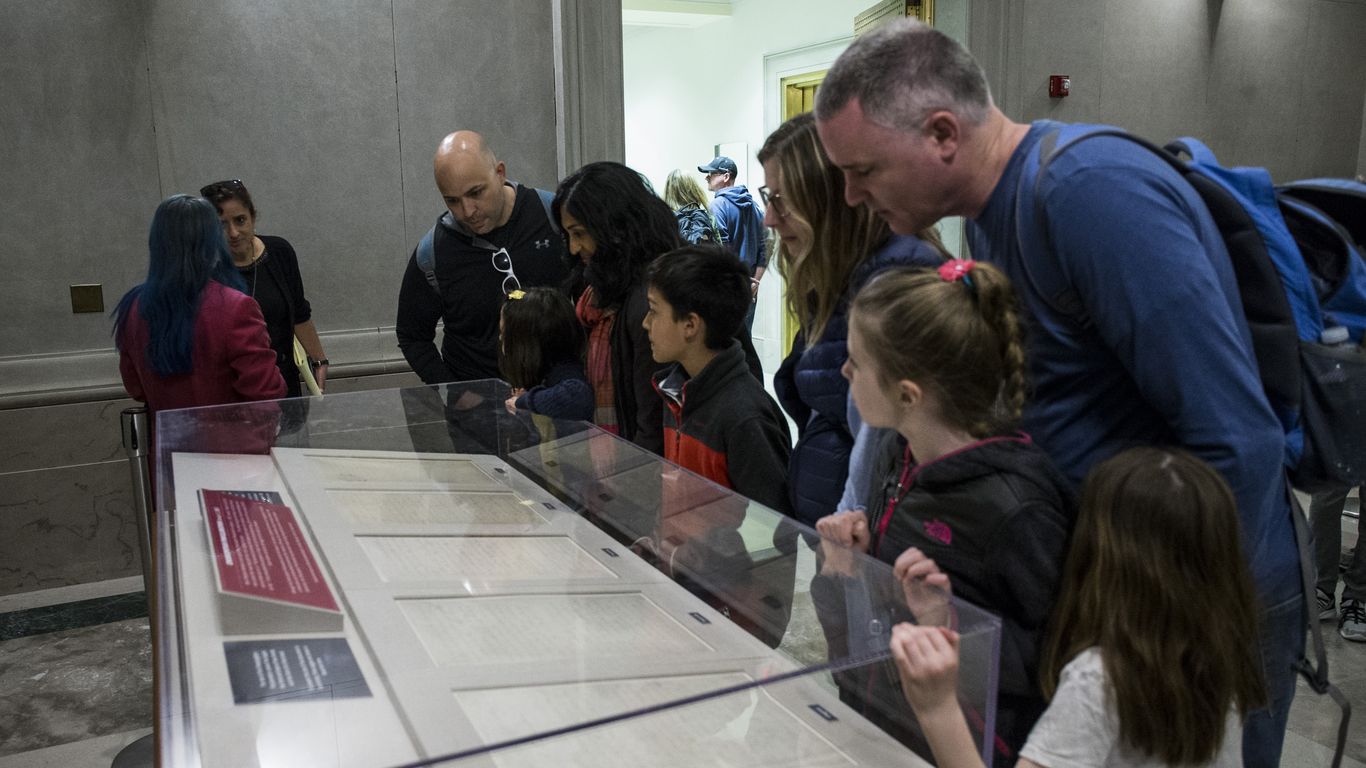 The National Archives and Records Administration faced a spike in threats and vitriol in the weeks following the FBI's raid of former President Trump's Mar-a-Lago residence.
Why is this important: The National Archives is not the only federal agency facing a barrage of threats. The FBI and Department of Homeland Security also saw an upsurge in threats against law enforcement after the Mar-a-Lago raid.
What they say : "NARA has received messages from the public accusing us of corruption and conspiracy against the former president, or congratulating NARA for 'bringing him down,'" Acting Archivist Debra Steidel Wall wrote in an email. staff on Wednesday, the Washington Post reported.
"Neither is accurate or welcome," Steidel Wall wrote of the two types of posts.
The big picture: The National Archives has been engaged in a long battle to recover documents from the Trump administration.
After the agency recovered 15 boxes from Mar-a-Lago in January, it later confirmed it found classified information among the documents.
National Archives officials felt that more documents were still missing and referred the matter to the Department of Justice, according to the Washington Post.
The FBI's search of Mar-a-Lago this month led to the removal of 11 sets of classified information, including "Miscellaneous Classified/TS/SCI Documents" – referring to documents containing "top secret information or "compartmentalized sensitive".