K9 and officers don't wait for the search party to chase the shooter into the woods and catch him hiding in a storage container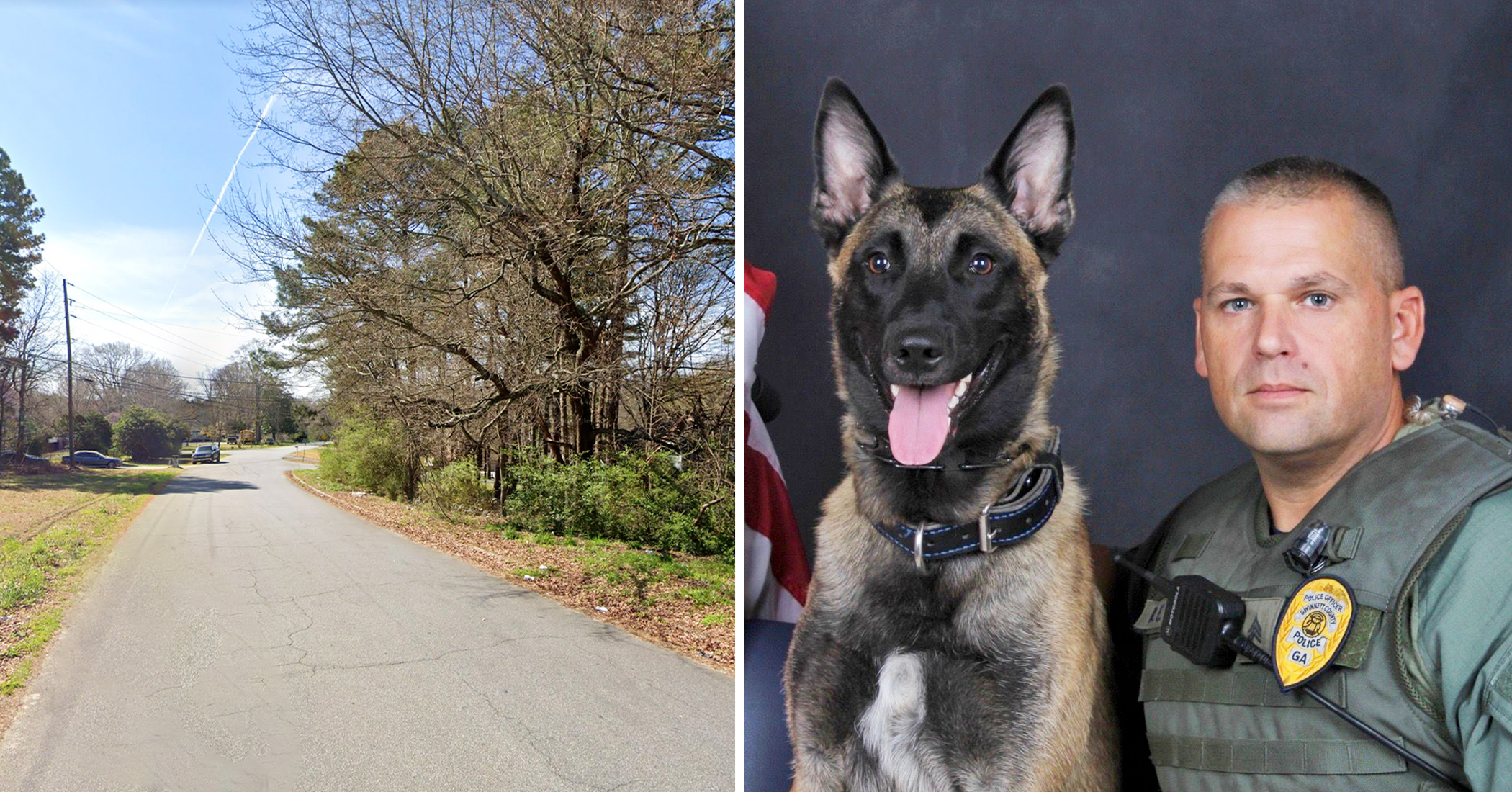 A Gwinnett County K9 officer and his human partner have successfully tracked down and apprehended a lone gunman who began randomly shooting innocent civilians last April.
The dog, Nitro, his handler, Sergeant Brian Doan, then Corporal M. Forrester were named Officer of the Month on May 23 for heroically pursuing and catching a "violent and dangerous" individual, who posed a grave danger to the public .
Without waiting for help from a search team, they did what they had to do: their job.
On April 10, around 4 p.m., Sergeant Doan and Nitro responded to a call; shots were fired near an apartment complex on Pirkle Road where at least one man was shot indiscriminately inside his vehicle.
"It was a very quick, fast-moving call," Sgt. Doan told The Epoch Times. "We started setting up a perimeter and then another officer said he had two other people at a different location who had been shot by the same suspect."
The shooter left the apartment and arrived at a townhouse community where he broke in and shot, without killing, a married couple in their bedroom. Then he came out through a back door, Sergeant Doan said.
From his position, he then saw the suspect cross Pirkle Road, exit their established perimeter, and enter a small wooded area between townhouses and apartments.
"I challenged him saying 'Gwinnet Police, stop!'" the officer said. "The male kept running out of sight."
Realizing the suspect posed an immediate danger to the residents, Doan prepared to give chase, putting Nitro on a 30-foot leash and summoning Sergeant Forrester before setting off for the forest.
"He just ran, let's go!" Doan told Forrester.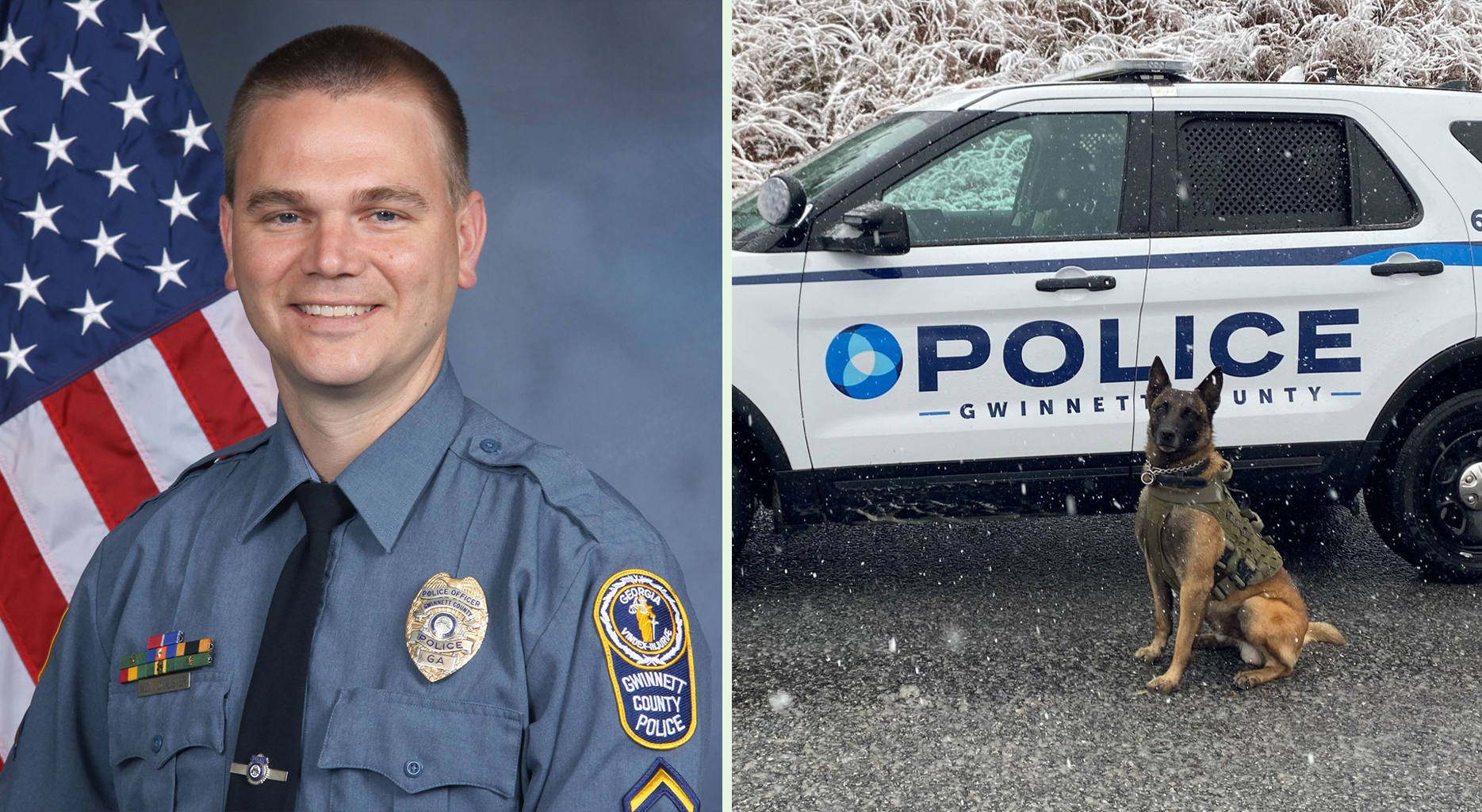 The Sergeant gave Nitro the follow command as they entered the wooded patch and the K9 picked up the scent, which was traced to the backyard of a house barred by a chain-link fence. lozenges. Nitro jumped the fence and circled near the house, indicating the suspect was hiding in a brown plastic storage container.
"I removed Nitro and gave verbal orders and the suspect opened the box and surrendered," Sergeant Doan said. They then apprehended him.
They later found the suspect's abandoned rifle in a trash can.
While being named Officer of the Month, Corporal Forrester has since been promoted to Sergeant Forrester.
Sergeant Doan explained to the newspaper why he pursued the shooter without relying on reinforcements, despite the danger he posed.
"He needed to be stopped, he was hurting innocent civilians," Doan said. "As long as I had a death blanket on me, that's all I cared about. … It's one of those situations where you don't really think about things; it's more about "it's time to clock in and do our job".
"Luckily we were able to find him and no one else was hurt and we were able to take him into custody."
He added: "This guy had just shot and shot several innocent people so he posed a direct threat to anyone who got nearly in his way; so yeah, there was no option, there was no expectation, and we need to get this guy stopped, and we need to get him stopped now.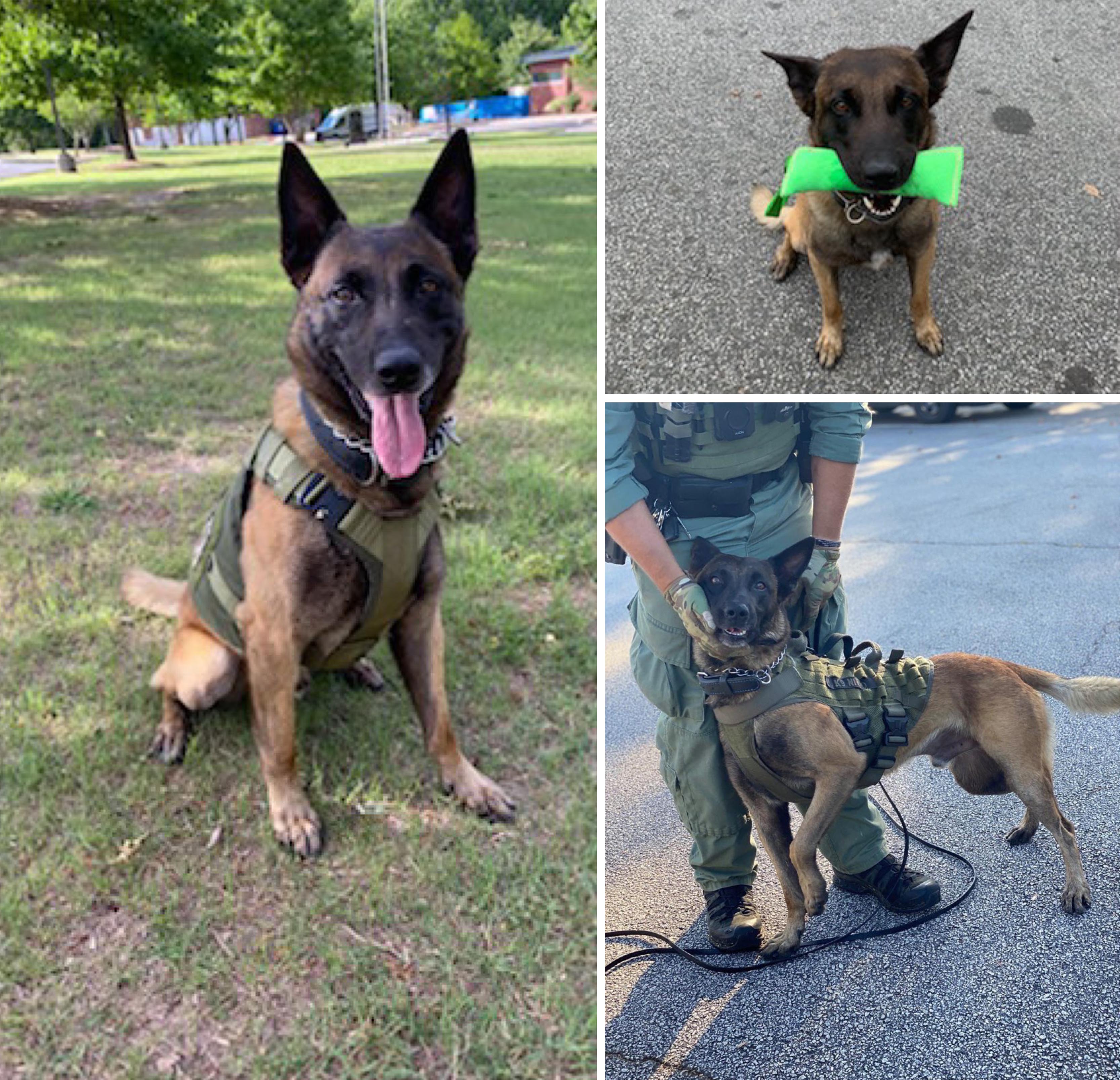 Share your stories with us at [email protected], and keep getting your daily dose of inspiration by signing up for the Inspired newsletter at TheEpochTimes.com/newsletter